About Us
Six Step Financial Services Limited is an independent financial services provider and offers a comprehensive financial planning product to suit you personally or uniquely developed to provide for your business needs.
We are completely independent and not affiliated to any one insurance company. A New Zealand owned Adviser Company with access to a myriad of competitive products to suit your needs. Our advice is supported by independent ratings supplied by QPR and any recommendations made by us are independently verified.
Meet Your Team
Principal Advisor/Director
Mike O'Reilly
Mike has a legal background and has worked in the insurance industry albeit in a legal capacity since 1987. He ran his own legal practise for 7 years acting for large insurance companies like Med Scheme, Sanlam and Old Mutual and made New Zealand his home in 2009.
Mike is a very loving family man, and family has always come first. He has two almost grown up children and shares a love for Classic cars with his son and is currently restoring a Z28 Chevy Camaro.
The financial services industry is a nice fit in that Mike can provide a client with comprehensive advice as a result of his own personal experience acting for clients who have not had the comfort of being insured in times of need!
Advisor Support / Risk Compliance officer / Practice Manager
Kay Stuart
Kay as our Practice Manager is an integral part of our team. She is the first point of contact and provides a highly efficient interface with client enquiries and Providers regarding servicing of policies. She is also our Claims Manager and can provide an empathetic voice to clients when processing their claims. Kay prides herself in delivering excellent service, believing all clients deserve prompt professional service.
Outside of work, Kay spends time with her young daughter and husband Andrew walking, cycling and socialising with friends.
IT and Advisor Support
Caroline O'Reilly
From an extensive working background in business start-up to supporting and working alongside Mike in several administrative roles. Caroline believes in honesty and integrity and loves a challenge. Making herself helpful is a top priority.
Moving to Nelson in 2020 to embrace the outdoors lifestyle, she loves living near the ocean, being able to paddleboard, swim and cycle. Caroline has a passion to motivate and encourage anyone to achieve their goals both in day to day life and business. "If you've never failed, you've never tried anything new" Albert Einstein
Why you should be talking to us
We are dedicated towards providing the highest level of service to our clients, and the widest range of products, as well as offering valuable advice and guidance every step of the way.
What our clients say
We have helped a lot of clients and are not shy about showing off our successes with them. Check out what our clients have to say about their own experiences with us.
Well done team
Well if I would have known I would have recorded Theodore opening your Paw Patrol birthday card on Saturday. He was one very excited 3 year old. Well done team.
I'm so grateful I kept it (mortgage protection)
With regards to mortgage protection, I'm so grateful I kept it. I was going to cancel this in 2015 when my ex-husband and I split and we sold the house (I am still renting and cannot see this changing) but Pete convinced me not to. As it turned out it was good that I didn't cancel it, as I hurt…read more
Provided us with funds when we really needed it
One usually has insurance for peace of mind, but while playing tennis last year I suffered a heart attack. I didn't think it could ever happen to me. My Trauma insurance provided us with funds when we really needed it.
I would highly recommend medical insurance
I have claimed on my medical insurance many times including for both my hips and my busy lifestyle and business would have been severely impacted if I had to wait for the DHB to schedule my surgeries, I would highly recommend medical insurance.
Invaluable to my business
I went to work as per normal on Wednesday morning, by Thursday I was in hospital and by Friday I was in ICU. My trauma cover pay-out and the advice I received from Pete, ensured my business continued to operate without me and I returned to my normal life when I recovered. It was invaluable to my business and my…read more
Definitely life saving
Thank you so much Kay and Mike for all your help with organising my insurance claim. I feel incredibly grateful that Peter suggested we add to our existing medical insurance by including Partners Life with a $10,000 excess. I have been able to have the surgery now which was denied by my other insurer and which the surgeon suggests was…read more
If I had not had this insurance in place
I fell ill some years ago and I was forced to be away from work for several months. My Business Protection policy paid my firm over $150,000 over this period, while I was not there to contribute. If I had not had this insurance in place, it would have created significant hardship for not only myself but my partners and…read more
Rees a National BDM from Auckland says
I was self employed a while back when a joist gave way under me during a renovation project. I fell from a height of 3 meters causing me to fracture my back. The Income Protection Mike recommended assisted me financially and enabled me to concentrate on my rehab over the following months. This was my second claim, I had previous…read more
Peter a Deepsea fishing boat skipper based out of Nelson had the following to say about Income Protection
I had sold my farm in 2010 and was wanting to cancel my income protection insurance. Pete insisted I keep it and thank goodness I listened to him. In 2012 I was diagnosed with Lymphoma cancer my insurance paid me a lump sum Trauma amount, as well as about 24 months worth of my income protection. I recovered following chemotherapy…read more
Craig, a Bank Manager for a large Bank in Auckland says
Being one to regularly review my insurances, I was pleasantly surprised to learn from Mike at one of these reviews that I had a claim for my kneecap I had fractured in a fall a few months prior to the meeting. This was an unexpected windfall when I really needed it. This has definitely reinforced my opinion of the value…read more
Paddy a farmer in Tasman has the following to say about reviewing your insurances regularly
On a recent review with Mike and Pete I discovered to my surprise that I had a claim for an injury to my wrist I had done nearly 6 months back. The claim that was paid to us really helped us to navigate Covid and couldn't have come at a better time, my advice - always review your insurance!
Larry an Account Manager from Auckland had the following to say about Medical Insurance
When I fell an injured my back, ACC declined to pay for the surgery I needed, saying it was degenerative due to my age. I was relieved to have my Private insurance cover which paid for my surgery which was unaffordable yet essential to my recovery.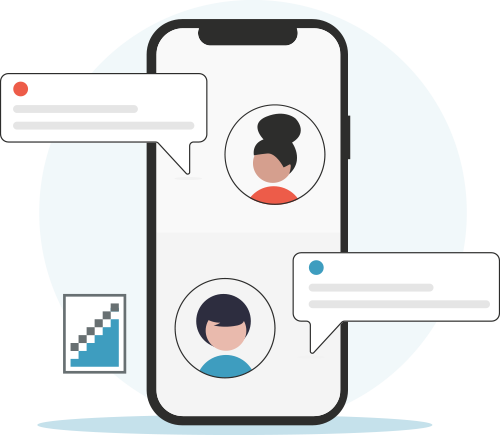 Request a free call back
All consultants are able to give you a free call back at any time.
Our Trusted Affiliates